May your heart be lifted in praise this Christmas
for the gift of Jesus Christ
and the salvation He brought into our lives.
Have a wonderful Christmas
and a Blessed NEW YEAR!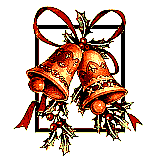 Because of the holidays, CatholicView will not publish in December. Categories will resume January 2012.
Many Thanks For Your Continuous Support of
A CatholicView
.
We look forward to returning in January.
HAVE A JOYOUS AND BLESSED
CHRISTMAS!
Kathy Bernard - Publisher - December 2011


Please use the link at the top left side of this page
to comment or be added to the mailing list.